Art
Imaginative. Creative. Dynamic.
We design emotion-driven environments.
U-Studios Incorporated's creative endeavors touch the senses and evoke emotions with a wide variety of artistic offerings and products. Art subtly complements its surroundings with forms, shapes and color. It also strongly impacts the setting through its size, meaning and originality. Art production and art direction is the imaginative creation and execution of two and three-dimensional art incorporated within a particular environment or in association with marketing, branding, experiential arts, exhibits, interior and exterior design. Through art, U-Studios Incorporated reinforces your brand and style as well as enhances and beautifies your environment. Properly placed, art provides amplitude to the experience of your guests and visitors.
Produced within or directed by U-Studios Incorporated, we provide specifically executed artwork to fulfill the needs of the project and client. The selection of art enhancements is determined through the artists' creative background and through an exchange of ideas and objectives communicated between parties. Due to the infinite possibilities, we offer guidance, conceptual studies, refined considerations and a wealth of expertise in artistic opportunities impacting the each environment.
The results are an imaginative environment that exceeds your expectations.
Fine Art, 2-D & 3-D
Experiential Art
Exhibit Design
Graphic Design & Branding
Visual Media Coordination
Landscape Architecture
Furniture Design
Art on the Square 2017 will debut for a new sculpture project entitled, Rail, Trails and Art.
Thanks to a grant from UMB Bank, the project will consist of 10 or more sculpture of my Shtick People using different modes of transportation, including creative bikes and wheeled vehicles of all kinds. The sculptures will be placed along the St Clair County Metrolink alignment, in Belleville, Swansea and Shiloh.  The first finished piece will be a unicyclist standing over 8 feet tall and bright yellow.  The beauty of these pieces is the abstraction of the vehicle. Sometimes consisting of a simple circle of steel, I am purposely not incorporating all of the details of a real bike, for instance. The viewer will interpret the rest of the vehicle in their mind's eye. read more…
Follow our Tweets!

Sunday, June 26th, 2016 at 12:36pm
Take a look at my Art blog on https://t.co/utYQIHcU2o to review the beginning of this artwork. https://t.co/Qx1LB1Odpz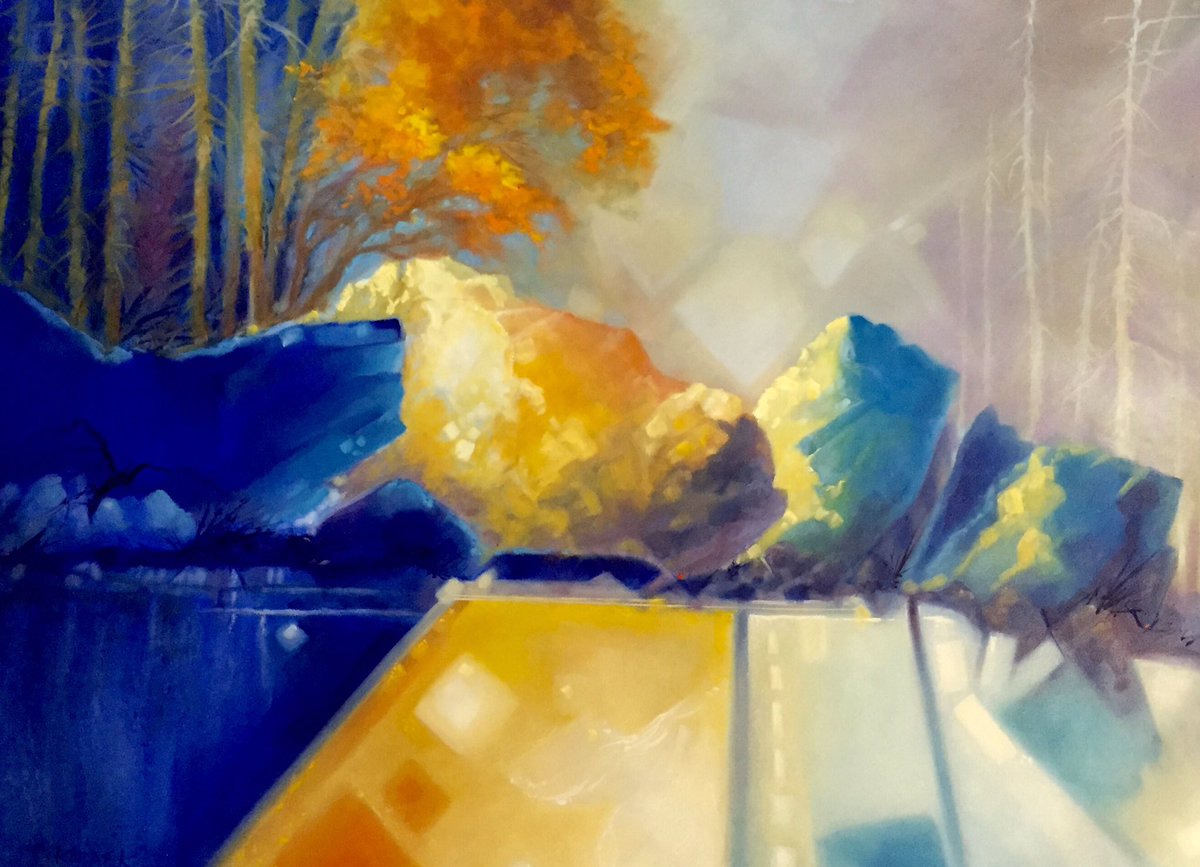 U-Studios on Facebook!
U-Studios Incorporated
Tuesday, October 31st, 2017 at 7:23pm
U-Studios Incorporated
Wednesday, April 26th, 2017 at 6:02am